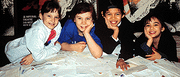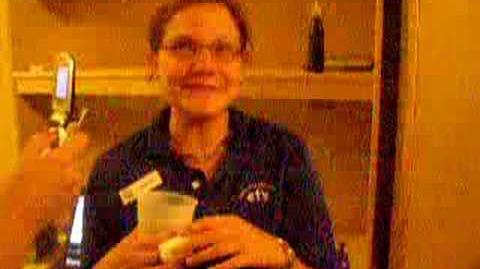 Jenell Brook Slack-Wilson (born December 2, 1985) is an American voice actress, who voiced Jelly Otter in PB&J Otter for 3 years. Slack's live-action movie roles are Andrea Bettencourt in the 2003 film Summer Solstice. Other works that Slack performed on Broadway are "Ragtime", "Annie", "Pinocchio", "A Christmas Carol", and "Les Miserables". Some people nickname her "Jen".
Jenell is a talented singer who sang "Castle on a Cloud" with charm if no nasal tone, and she at 15 years (2000) also sang the fame-going song, "From Our Heart", in which she hit a note and octave higher from middle D to an octave higher than that. She was also the voice of Lily Bunny from the Richard Scarry's Best Videos Ever series.
Jenell was born in 1985. Although she threw the towels of acting to have a normal life, she still sings off and on. Her voice of Jelly Otter can still ring through the world and she still does the voice of her. Jenell is now 36.
It is revealed in Playhouse Disney's "Behind the Ears" interstitial of the show that aside from doing her own lines, Jenell helped Gina Marie Tortorici, the voice of Butter, with hers.